We offer a Speedy Drying the CASH-AND-CARRY PRICE 4995 SEK including VAT (regular price 5300 SEK)! Loading is done in our showroom on the King's Road 26 in Sollentuna cash on delivery or against payment in cash.
Please notify that you wish to reserve a Speedy Drying of this promotional price through:
Tel: 08-594 69 020
E-mail: This email address is being protected from spambots. You need JavaScript enabled to view it..
Speedy drying cabinet is a modern and compact oven for environmentally conscious consumers. It saves about 60% of electricity costs compared with other standard oven and dryer on the market.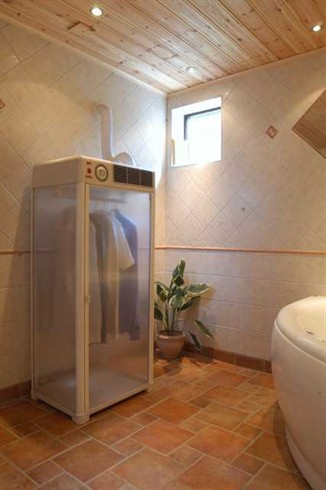 Speedy has a unique drying method that spares precious textiles since it reuses hot circulating dehumidified air instead of hot air that burns and dries the material. Even the most delicate materials such as silk, wool and linen is dried in a gentle way.
The unique technology is based on hot air circulating through the dual fan system for fast gentle drying. Integrated heat exchanger in the top part provides low energy consumption and reduce your electricity bill and reduce the load on the main fuse.
Speedy is an ideal drying cabinet that takes up little space and can also be used as a closet or storage, ideal for cramped.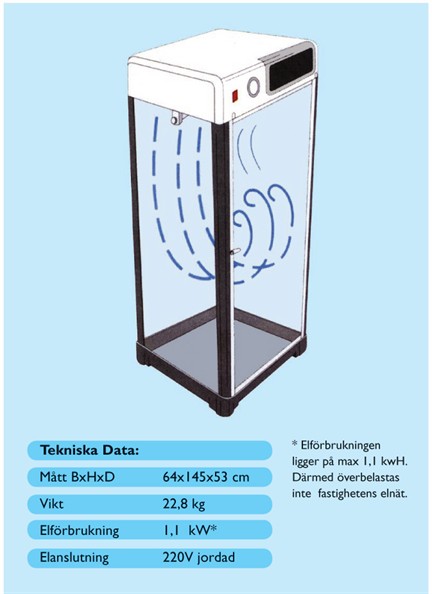 Take the opportunity. We currently have a number of stocks which we sell out!
Speedy Drying - Gentle on all kinds of textiles and provides an easy strikeout laundry with low energy consumption.