Acma HP Four Seasons heat pump is basically two pumps with everything integrated in a single unit without outdoor unit, and corresponds to an air / air heat pump (which normally have some outdoor and some indoor), but also an exhaust air heat pump that takes care of all the energy in your ventilation air. It is otherwise lost.
Acma HP Four Seasons are the only heat pumps on the market for both air / air and exhaust air in combination which can also channel connected. Acma HP Four Seasons manufactured in Sweden for the Nordic climate.
The system provides:
a pleasant indoor climate with heating in winter and cooling in summer
efficient fresh air ventilation
air treatment
The unit has a large thermal batteries and a high efficiency rotary compressor that produces about 4.5 times the input energy, which gives a proper saving of annual consumption for heating. The heat generated from both the outdoor air to the building's ventilation air (exhaust air), unlike conventional heat pumps.
| | |
| --- | --- |
| | Acma 4-function system is ideal as basvärmesystem in houses with electric or water heating. |
The existing electric or oil boiler can last for many years, when the heating is taken over by the heat pump. If the boiler however, is over, a new modern boiler offered for fresh water preparation and additional heating.
Many flexible deployment
Acma heat pumps fit all the houses and can be installed with an elegant cover furniture to lineup against the outer wall of the hallway, living room, recreation room, etc..
Acma is also available with duct connection for concealed installation, eg in basements, attics or storage. Installation normally takes place the day.
For more information, see the Installation solutions.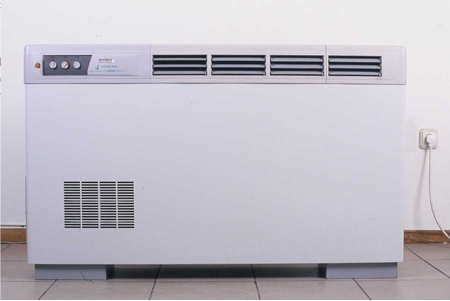 Acma heat pumps have no outdoor unit and need only
two holes in the wall, a hose for condensate, and a grounded outlet.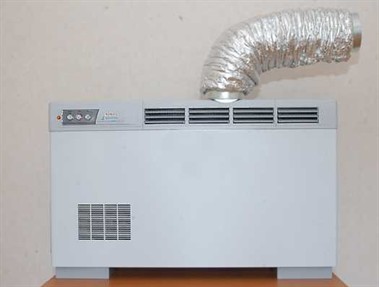 Acma heat pumps is excellent to install with concealed duct installation or to relax on the existing duct system.



Download the product sheet in PDF